BUSINESS HOURS

Monday-Friday 9AM-5PM EST

Saturday- By Appointment

Got a question or comment?

Name:

Email:

Phone:

Question/Comment:

36700 Woodward Ave Ste 209

Bloomfield Hills, MI  48304

----------------------

  18551 W. Warren, Detroit, MI. 48228

Full Service Law Firm in Detroit Michigan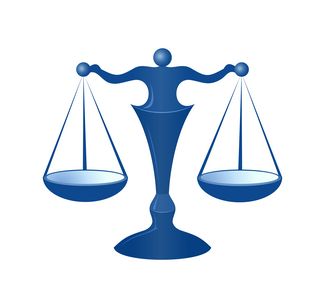 To schedule a free consultation at our firm, call today at 313-982-0010 or toll free at 877-271-0131 or contact us online. We are always ready to help you and respond to any legal emergency. Our firm is located in Detroit, however, we can meet you anywhere in Detroit metro ares.



Adrian Real Estate  Lawyers

Allen Park Real Estate  Lawyers

Alpena Real Estate  Lawyers

Ann Arbor Real Estate  Lawyers

Auburn Hills Real Estate  Lawyers

Battle Creek Real Estate  Lawyers

Bay City Real Estate  Lawyers

Belleville Real Estate  Lawyers

Benton Harbor Real Estate  Lawyers

Big Rapids Real Estate  Lawyers

Birmingham Real Estate  Lawyers

Bloomfield Hills Real Estate  Lawyers

Brighton Real Estate  Lawyers

Burton Real Estate  Lawyers

Cadillac Real Estate  Lawyers

Canton Real Estate  Lawyers

Charlotte Real Estate  Lawyers

Clarkston Real Estate  Lawyers

Clinton Township Real Estate  Lawyers

Clio Real Estate  Lawyers

Coldwater Real Estate  Lawyers

Commerce Township Real Estate  Lawyers

Davison Real Estate  Lawyers

Dearborn Real Estate  Lawyers

Dearborn Heights Real Estate  Lawyers

Detroit Real Estate  Lawyers

East Lansing Real Estate  Lawyers

Eastpointe Real Estate  Lawyers

Escanaba Real Estate  Lawyers

Farmington Real Estate  Lawyers

Fenton Real Estate  Lawyers

Ferndale Real Estate  Lawyers

Flint Real Estate  Lawyers

Flushing Real Estate  Lawyers

Garden City Real Estate  Lawyers

Gaylord Real Estate  Lawyers

Grand Blanc Real Estate  Lawyers

Grand Haven Real Estate  Lawyers

Grand Ledge Real Estate  Lawyers

Grand Rapids Real Estate  Lawyers

Grandville Real Estate  Lawyers

Grosse Pointe Real Estate  Lawyers

Hamtramck Real Estate  Lawyers

Harrison Township Real Estate  Lawyers

Hastings Real Estate  Lawyers

Hazel Park Real Estate  Lawyers

Highland Real Estate  Lawyers

Highland Park Real Estate  Lawyers

Holland Real Estate  Lawyers

Holly Real Estate  Lawyers

Holt Real Estate  Lawyers

Howell Real Estate  Lawyers

Hudsonville Real Estate  Lawyers

Inkster Real Estate  Lawyers

Ionia Real Estate  Lawyers

Jackson Real Estate  Lawyers

Jenison Real Estate  Lawyers

Kalamazoo Real Estate  Lawyers

Lake Orion Real Estate  Lawyers

Lansing Real Estate  Lawyers

Lapeer Real Estate  Lawyers

Lincoln Park Real Estate  Lawyers

Livonia Real Estate  Lawyers

Macomb Real Estate  Lawyers

Madison Heights Real Estate  Lawyers

Marquette Real Estate  Lawyers

Mason Real Estate  Lawyers

Midland Real Estate  Lawyers

Milford Real Estate  Lawyers

Monroe Real Estate  Lawyers

Mount Clemens Real Estate  Lawyers

Mount Morris Real Estate  Lawyers

Mount Pleasant Real Estate  Lawyers

Muskegon Real Estate  Lawyers

New Baltimore Real Estate  Lawyers

Niles Real Estate  Lawyers

Northville Real Estate  Lawyers

Novi Real Estate  Lawyers

Oak Park Real Estate  Lawyers

Okemos Real Estate  Lawyers

Owosso Real Estate  Lawyers

Oxford Real Estate  Lawyers

Pinckney Real Estate  Lawyers

Plymouth Real Estate  Lawyers

Pontiac Real Estate  Lawyers

Port Huron Real Estate  Lawyers

Portage Real Estate  Lawyers

Redford Real Estate  Lawyers

Rochester Real Estate  Lawyers

Rockford Real Estate  Lawyers

Romulus Real Estate  Lawyers

Roseville Real Estate  Lawyers

Royal Oak Real Estate  Lawyers

Saginaw Real Estate  Lawyers

Saint Clair Shores Real Estate  Lawyers

Saint Johns Real Estate  Lawyers

Saint Joseph Real Estate  Lawyers

Saline Real Estate  Lawyers

Sault Sainte Marie Real Estate  Lawyers

South Lyon Real Estate  Lawyers

Southfield Real Estate  Lawyers

Southgate Real Estate  Lawyers

Spring Lake Real Estate  Lawyers

Sterling Heights Real Estate  Lawyers

Sturgis Real Estate  Lawyers

Swartz Creek Real Estate  Lawyers

Taylor Real Estate  Lawyers

Temperance Real Estate  Lawyers

Three Rivers Real Estate  Lawyers

Traverse City Real Estate  Lawyers

Trenton Real Estate  Lawyers

Troy Real Estate  Lawyers

Utica Real Estate  Lawyers

Associate Attorneys of Michigan., PLC

Attorneys & Counselors At Law

Adrian Mortgage Litigation   Lawyers

Allen Park Mortgage Litigation   Lawyers

Alpena Mortgage Litigation   Lawyers

Ann Arbor Mortgage Litigation   Lawyers

Auburn Hills Mortgage Litigation   Lawyers

Battle Creek Mortgage Litigation   Lawyers

Bay City Mortgage Litigation   Lawyers

Belleville Mortgage Litigation   Lawyers

Benton Harbor Mortgage Litigation   Lawyers

Big Rapids Mortgage Litigation   Lawyers

Birmingham Mortgage Litigation   Lawyers

Bloomfield Hills Mortgage Litigation   Lawyers

Brighton Mortgage Litigation   Lawyers

Burton Mortgage Litigation   Lawyers

Cadillac Mortgage Litigation   Lawyers

Canton Mortgage Litigation   Lawyers

Charlotte Mortgage Litigation   Lawyers

Clarkston Mortgage Litigation   Lawyers

Clinton Township Mortgage Litigation   Lawyers

Clio Mortgage Litigation   Lawyers

Coldwater Mortgage Litigation   Lawyers

Commerce Township Mortgage Litigation   Lawyers

Davison Mortgage Litigation   Lawyers

Dearborn Mortgage Litigation   Lawyers

Dearborn Heights Mortgage Litigation   Lawyers

Detroit Mortgage Litigation   Lawyers

East Lansing Mortgage Litigation   Lawyers

Eastpointe Mortgage Litigation   Lawyers

Escanaba Mortgage Litigation   Lawyers

Farmington Mortgage Litigation   Lawyers

Fenton Mortgage Litigation   Lawyers

Ferndale Mortgage Litigation   Lawyers

Flint Mortgage Litigation   Lawyers

Flushing Mortgage Litigation   Lawyers

Garden City Mortgage Litigation   Lawyers

Gaylord Mortgage Litigation   Lawyers

Grand Blanc Mortgage Litigation   Lawyers

Grand Haven Mortgage Litigation   Lawyers

Grand Ledge Mortgage Litigation   Lawyers

Grand Rapids Mortgage Litigation   Lawyers

Grandville Mortgage Litigation   Lawyers

Grosse Pointe Mortgage Litigation   Lawyers

Hamtramck Mortgage Litigation   Lawyers

Harrison Township Mortgage Litigation   Lawyers

Hastings Mortgage Litigation   Lawyers

Hazel Park Mortgage Litigation   Lawyers

Highland Mortgage Litigation   Lawyers

Highland Park Mortgage Litigation   Lawyers

Holland Mortgage Litigation   Lawyers

Holly Mortgage Litigation   Lawyers

Holt Mortgage Litigation   Lawyers

Howell Mortgage Litigation   Lawyers

Hudsonville Mortgage Litigation   Lawyers

Inkster Mortgage Litigation   Lawyers

Ionia Mortgage Litigation   Lawyers

Jackson Mortgage Litigation   Lawyers

Jenison Mortgage Litigation   Lawyers

Kalamazoo Mortgage Litigation   Lawyers

Lake Orion Mortgage Litigation   Lawyers

Lansing Mortgage Litigation   Lawyers

Lapeer Mortgage Litigation   Lawyers

Lincoln Park Mortgage Litigation   Lawyers

Livonia Mortgage Litigation   Lawyers

Macomb Mortgage Litigation   Lawyers

Madison Heights Mortgage Litigation   Lawyers

Marquette Mortgage Litigation   Lawyers

Mason Mortgage Litigation   Lawyers

Midland Mortgage Litigation   Lawyers

Milford Mortgage Litigation   Lawyers

Monroe Mortgage Litigation   Lawyers

Mount Clemens Mortgage Litigation   Lawyers

Mount Morris Mortgage Litigation   Lawyers

Mount Pleasant Mortgage Litigation   Lawyers

Muskegon Mortgage Litigation   Lawyers

New Baltimore Mortgage Litigation   Lawyers

Niles Mortgage Litigation   Lawyers

Northville Mortgage Litigation   Lawyers

Novi Mortgage Litigation   Lawyers

Oak Park Mortgage Litigation   Lawyers

Okemos Mortgage Litigation   Lawyers

Owosso Mortgage Litigation   Lawyers

Oxford Mortgage Litigation   Lawyers

Pinckney Mortgage Litigation   Lawyers

Plymouth Mortgage Litigation   Lawyers

Pontiac Mortgage Litigation   Lawyers

Port Huron Mortgage Litigation   Lawyers

Portage Mortgage Litigation   Lawyers

Redford Mortgage Litigation   Lawyers

Rochester Mortgage Litigation   Lawyers

Rockford Mortgage Litigation   Lawyers

Romulus Mortgage Litigation   Lawyers

Roseville Mortgage Litigation   Lawyers

Royal Oak Mortgage Litigation   Lawyers

Saginaw Mortgage Litigation   Lawyers

Saint Clair Shores Mortgage Litigation   Lawyers

Saint Johns Mortgage Litigation   Lawyers

Saint Joseph Mortgage Litigation   Lawyers

Saline Mortgage Litigation   Lawyers

Sault Sainte Marie Mortgage Litigation   Lawyers

South Lyon Mortgage Litigation   Lawyers

Southfield Mortgage Litigation   Lawyers

Southgate Mortgage Litigation   Lawyers

Spring Lake Mortgage Litigation   Lawyers

Sterling Heights Mortgage Litigation   Lawyers

Sturgis Mortgage Litigation   Lawyers

Swartz Creek Mortgage Litigation   Lawyers

Taylor Mortgage Litigation   Lawyers

Temperance Mortgage Litigation   Lawyers

Three Rivers Mortgage Litigation   Lawyers

Traverse City Mortgage Litigation   Lawyers